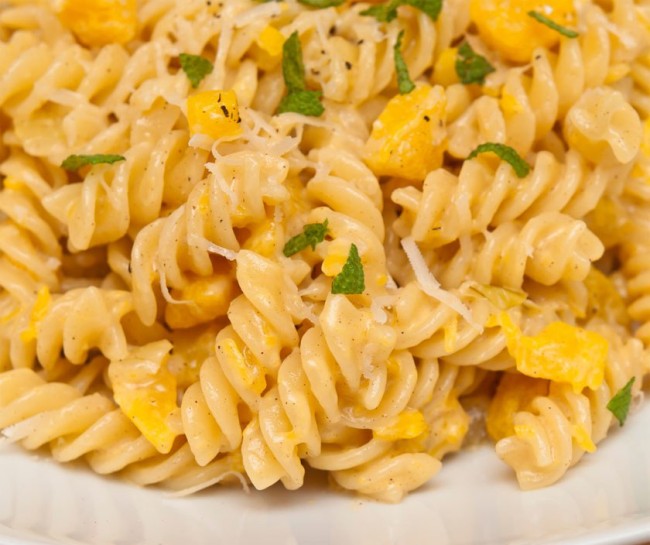 If you're sick of conventional marinara pasta, try this Pumpkin Sage Pasta for a change! This vegan pasta dish is naturally lower in fat than others and exploding with fall flavor, the perfect comforting meal for the holidays.
Ingredients
2 cups uncooked pasta of choice
4 cloves garlic, minced
1 onion, diced
1/4 cup water or vegetable broth
2 teaspoons dried, ground or rubbed sage
3/4 cup unsweetened plant-based milk
3/4 cup canned pumpkin
1/2 teaspoon sea salt
Handful of nuts, chopped (optional for topping)
Instructions
Make pasta (according to package instructions).
While pasta is cooking, saute garlic and onion in vegetable broth for 3-5 minutes.
Stir in sage and cook for about a minute.
Add plant-based milk and pumpkin puree, bring sauce to a boil, then turn heat to low and simmer for 8-10 minutes. Stir gently to combine ingredients.
Add salt, stir to combine, then remove from heat.
Pour over cooked pasta.
Top with chopped nuts.