Down to Earth endeavors to provide an inclusive and accessible platform for all users.
Our website is built to be fully compatible with assistive technology devices including: screen readers, braille displays, screen magnifiers, text-only browsers and more.
Our standard is to meet or exceed the World Wide Web Consortium's Content Accessibility Guidelines (WCAG 2.0), Priority Level AA conformance for all website content including webpages, stylesheets, multimedia content, and more. To achieve this WCAG standard, we employ extensive accessibility and usability testing including periodic reviews with automated assessment tools (i.e. Wave Accessibility Evaluation) and assistive technology devices (i.e. NVDA screen reader).
If you encounter accessibility barriers on the Down to Earth website, please report them immediately to: webmaster@downtoearth.org .
---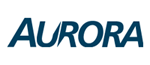 Accessibility Services Provided by Aurora Design and Consulting