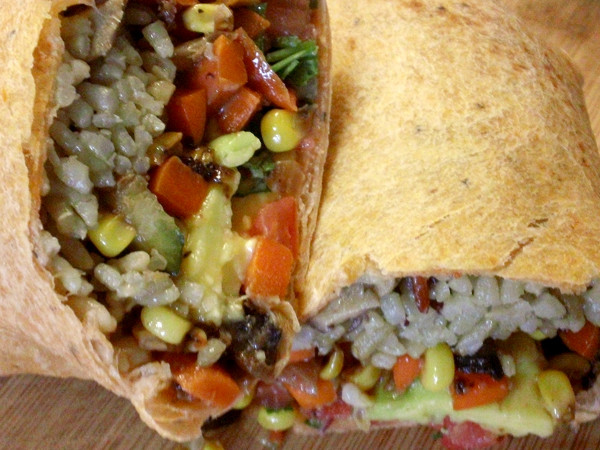 Avocado and Grilled Veggie Wrap
Updated: Wed, 02/21/2018 - 10:43pm
Ingredients
1 cup rice

2-3 tablespoons olive oil

1½ cups sliced onion

3 cloves garlic, minced

2 cups sliced local button mushrooms

1½ cups matchstick sliced carrots

1½ cups matchstick sliced zucchini

2 ears local corn, husked

¼ teaspoon crushed red pepper

½ teaspoon smoked paprika

½ teaspoon cumin

Salt and pepper to taste

4 large flour tortillas

1 medium avocado, sliced
Instructions
Cook rice according to package directions.

Heat olive oil in a large skillet over medium-high heat. Add onion and garlic and sauté until caramelized.

Add mushrooms and sauté 2-3 minutes.

Add remaining ingredients and cook until carrots are tender. Set aside.

Heat tortillas in a skillet to soften. Remove from pan and add sliced avocado, rice, grilled veggies and Pico de Gallo in the center of each tortilla. Fold in the sides and firmly roll tortilla into a wrap. Enjoy!