We strongly believe in the importance of giving back to the community.
Since our early beginnings in 1977, our goal has always been to assist in improving the health and quality of life in the communities we serve. Over the years, we have hosted numerous events and exhibits to support local isle communities in their efforts to more fully embrace healthy and sustainable living. Most notably are the regular cooking classes we've offered, free of charge, for over twenty years, which are particularly popular.
Through events at our own stores, local schools, hospitals, and in the community, we've had the honor of working directly with many great local organizations and community leaders. These include Dr. Shintani and his Hawaii Health Foundation, the Vegetarian Society of Hawaii, Castle Medical Center, Kroc Center Hawai'i, First Insurance Hawaii, and many more.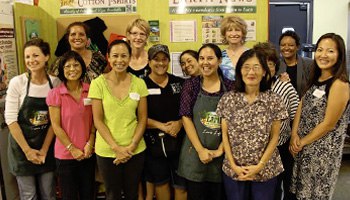 We plan special events with the community. Learn more about Our Events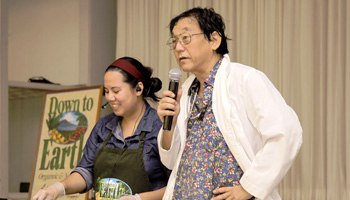 We partner with and support local island organizations whose goals align with ours. Learn more about Community Partnerships