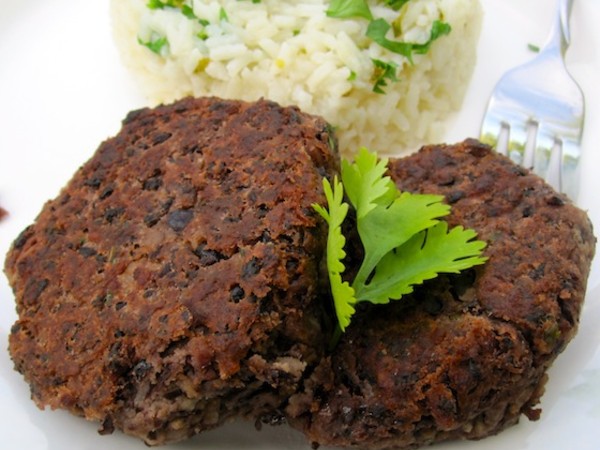 Black Bean Patties
Updated: Wed, 02/21/2018 - 10:42pm
Ingredients
2 (15-ounce) cans black beans

2 teaspoons olive oil

⅓ cup diced onion

¼ cup grated zucchini

¼ cup grated carrot

3 Tablespoons cornmeal

¼ cup breadcrumbs

½ teaspoon chili flakes

Salt & pepper to taste

1 teaspoon olive oil
Instructions
Drain and rinse beans. Place in a large mixing bowl and mash with a potato masher.

Heat olive oil in a pan and add onion, sautéing for 1 minute. Add zucchini and carrot and continue to cook until onions become soft.

Add onion mixture to beans along with cornmeal, breadcrumbs, chili flakes, salt and pepper.

Mix together and form into 3½" balls. Flatten into ¼" thick patties.

Heat 1 teaspoon olive oil over medium heat and fry patties for about 5-7 minutes on each side.

Serve on your favorite bread. Add your choice of toppings. Enjoy!