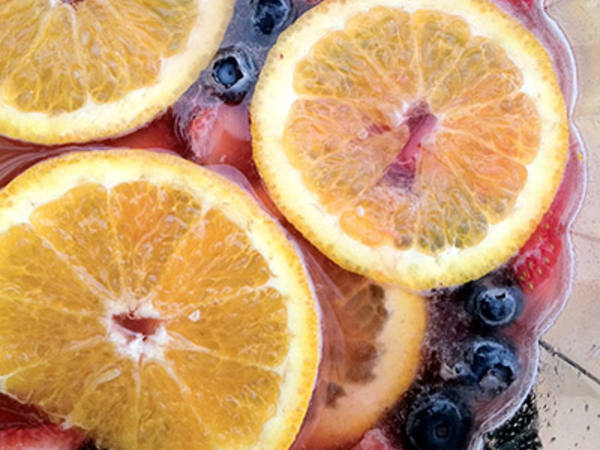 Virgin Summer Sangria
This simple and refreshing drink can be easily adapted to include your favorite fruits!
Updated: Wed, 02/21/2018 - 10:43pm
Ingredients
1 (32-fluid ounce) jar mixed berry juice

2-3 cups sparkling mineral water

1-2 cups mixed fresh or frozen fruit (we recommend a mixture of citrus and your favorite berries)

Ice, as needed
Instructions
Combine all ingredients in a large pitcher or punch bowl. Enjoy!