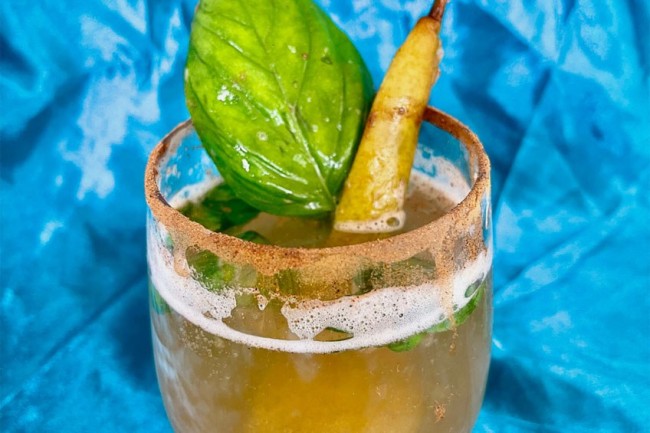 Clink Clink! The Sparkling Pear is our favorite party drink. Raise a toast with this delicious treat!
Ingredients
1 ½ cups RW Knudsen Family Sparkling Pear
4oz Pear juice
1 tbsp Tonic Water
3-4 Fresh basil leaves
1 tsp Cinnamon for rim
1 tbsp Agave for rim 
Instructions
Dip the top of the glass in agave and then spin the top around in cinnamon. Muddle pear juice and basil until the scent of basil comes through. Next, pour sparkling pear and top with tonic water.