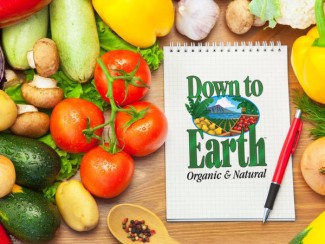 Originally from the Yucatan peninsula in Mexico, this lime-spiked tortilla soup is very refreshing in the hotter months.
Ingredients
2 whole limes
1 grapefruit
1/2 white or yellow onion, cut in half
8 large cloves garlic, lightly crushed and separated
4 bay leaves
3 whole cloves
1 cinnamon stick
5 whole allspice berries
15 whole black peppercorns
1 teaspoon dried oregano
1 quart homemade or store-bought low-sodium vegetable stock
Extra water
2 roma tomatoes, minced
6 tablespoons vegetable oil, divided
1 green bell pepper, finely minced
Salt, to taste
6 small corn tortillas, cut into strips
Avocado slices, to garnish (optional)
Cilantro leaves, to garnish
Instructions
Use a vegetable peeler to remove lime and grapefruit zests. Juice limes and grapefruit, setting aside 2 tablespoons of each juice.
Add broth, onion, 4 garlic cloves, bay leaves, cloves, cinnamon, allspice, peppercorns, and oregano to a stock pot. Bring to simmer and allow to steep for 30-40 minutes. Remove from heat.
Strain broth through a fine-mesh strainer and add lime and grapefruit zests. Set aside to steep.
Heat 2 tablespoons vegetable oil in a large saucepan over medium heat. Add minced garlic, tomatoes, and pepper, season with a pinch of salt, and cook, stirring frequently, until completely softened but not browned, about 10 minutes.
Remove lime and grapefruit zests from broth and discard. Pour broth into pot with tomatoes, pepper, and garlic. Add lime and grapefruit juices and season broth to taste with salt. Set aside.
Combine remaining 1/4 cup oil in wide-mouthed pan and heat. Once the oil is hot, add tortilla strips and fry until tortilla strips are mostly crisp all over, about 3 minutes. Transfer tortilla strips to a paper towel–lined plate to drain.
Assembly: Add soup to bowl, top with tortilla chips, avocado, and cilantro. Serve and enjoy!