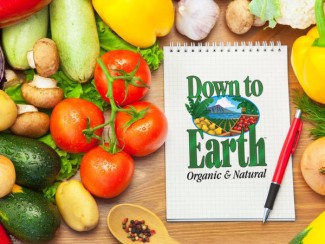 Comforting Kale Soup recipe from Down to Earth Organic and Natural.
Ingredients
3 Tablespoon safflower oil
½ cup diced red onion
½ cup diced tomatoes
1 Tablespoons diced jalapeños
10 cups water
3 green apple bananas, peeled and sliced
2 cups cubed kombocha squash
3 Tablespoons veggie chicken broth
1 cup mixed frozen veggies
1 (15-ounce) can soup beans, rinsed and drained
1 head Lacinato kale, chopped
Pinch cayenne
½ teaspoon thyme
½ teaspoon oregano
1 teaspoon Braggs Aminos
1 teaspoon Sirracha Chili Sauce
Salt and pepper to taste
Instructions
In a large pot, heat oil over medium heat. Add onion, tomatoes, and jalapeños. Sauté until tender, 6-8 minutes.
Increase heat to high and add water. Add remaining ingredients.
Bring to a boil, reduce heat and simmer 25-30 minutes until squash is tender..
Serve immediately or refrigerate for up to a week. Enjoy!