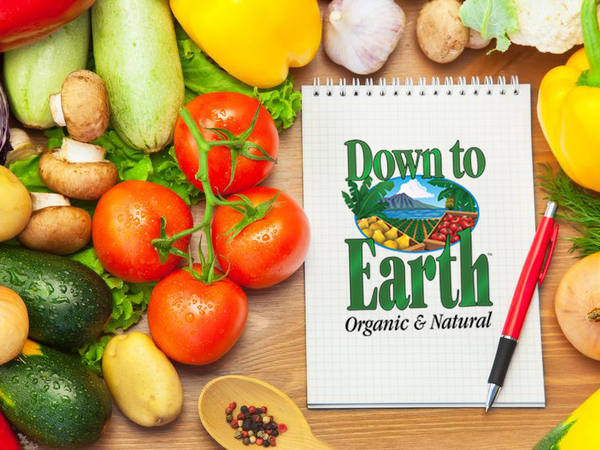 Sesame Ginger Rainbow Kale Salad
Sesame Ginger Rainbow Kale Salad recipe from Down to Earth Organic and Natural.
Updated: Mon, 05/13/2019 - 9:05pm
Ingredients
Salad
2 carrots
1 bunch kale
1 cup shredded purple cabbage
5 sweet peppers, sliced
Dressing
1½ Tablespoons tamari
1 Tablespoon brown rice vinegar
2 Tablespoons roasted sesame oil
Juice of 1 lemon
2 Tablespoons agave nectar
½ teaspoon ginger powder
Garnish
3 Tablespoons gomasio or sesame seeds
Instructions
Using a vegetable peeler, peel carrots into thin ribbons. Set aside.
Tear kale leaves from their stems and place in a large bowl. Massage kale with your hands.
Add carrot ribbons and remaining vegetables to kale.
Place all Dressing ingredients in a mixing bowl and whisk together.
Pour dressing over salad, and toss well. Sprinkle with gomasio and enjoy!