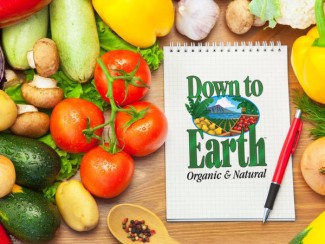 Raw Kale & Cabbage Slaw recipe from Down to Earth Organic and Natural.
Ingredients
Slaw
½ head red cabbage, shredded
1 bunch curly green kale, de-stemmed and thinly sliced
4 carrots, shredded
Cashew Dressing
2 cups cashews, soaked 1-2 hours
2 Tablespoons olive oil
2 Tablespoons apple cider vinegar
2 Tablespoons agave
Juice of 1 lime
¼ cup fresh dill
Salt and pepper to taste
Instructions
Place all vegetables in a large bowl.
To prepare Cashew Dressing: Rinse and drain soaked cashews. Place into a food processor along with remaining ingredients into a food processor and process until smooth and creamy.
Toss dressing over salad and evenly coat. Serve and enjoy!