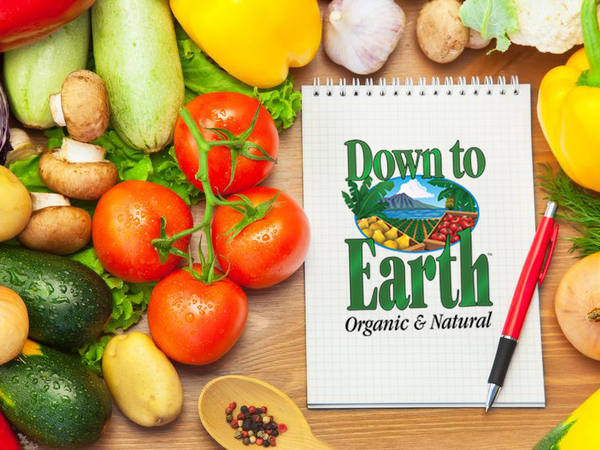 Raw Broccoli Salad with Creamy Red Pepper Dressing
Raw Broccoli Salad recipe from Down to Earth Organic and Natural.
Updated: Mon, 05/13/2019 - 9:05pm
Ingredients
Salad
4-5 cups finely chopped broccoli
½ cup sunflower sprouts
¼ cup sliced red onion
¼ cup halved cherry tomatoes
½ cup shredded carrots
½ cup shredded beets
½ cup dried currants
½ cup sliced almonds
Dressing:
1 cup raw cashews, soaked for 1 hour
½ cup olive oil
1 cup chopped red pepper
Juice of 3 lemons
3-4 Tablespoons agave nectar
1 Tablespoon nama shoyu (raw soy sauce)
2 garlic cloves
1 Tablespoon diced red onion
Pinch of cayenne pepper
¼ teaspoon chili pepper flakes
Salt and pepper to taste
½ cup water + more if needed
Instructions
Combine all Salad ingredients in a large bowl.
Place all Dressing ingredients in a food processor or blender and combine until creamy. Add more water until desired thickness is achieved.
Pour Dressing over Salad and toss well. Enjoy!