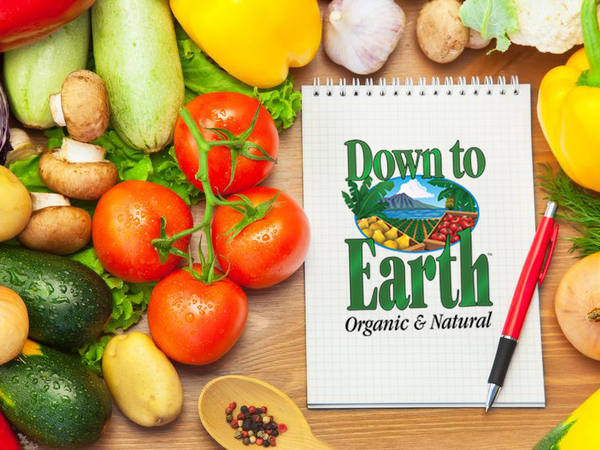 Cucumber and Mint Salad
Cucumber and Mint Salad recipe from Down to Earth Organic and Natural.
Updated: Sat, 10/13/2018 - 7:33am
Ingredients
1 large Japanese cucumber, sliced into half moons
1 (12-ounce) package grape tomatoes, sliced in half
¼ purple onion, sliced thinly
Salt and pepper to taste
3 Tablespoons balsamic vinegar
1 Tablespoon agave nectar
1 Tablespoon olive oil
2 Tablespoons fresh mint, coarsely chopped
Instructions
Place sliced cucumbers, tomatoes and onion in a bowl.
Season with salt and pepper.
In a separate bowl, combine the vinegar, agave nectar and olive oil. Whisk together and pour over cucumber mixture.
Sprinkle with mint and toss to combine. Serve and enjoy!