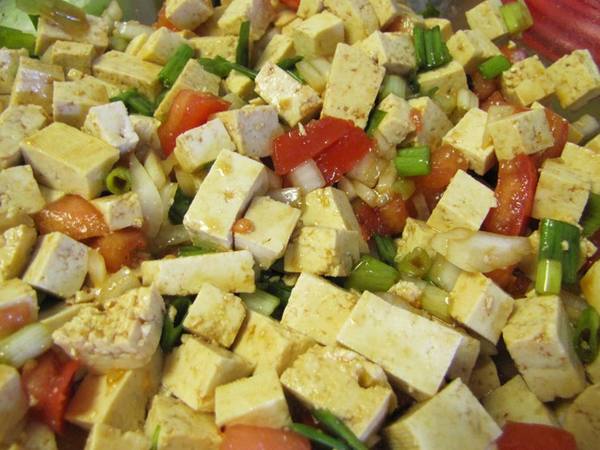 Tofu Poke w/ Local Vegetables
This Hawaii trademark dish is all about freshness. Take advantage of local produce to ensure the best-tasting results!
Updated: Thu, 01/10/2019 - 9:21am
Ingredients
1 (16-ounce) block super firm tofu, drained and pressed dry
1 tomato, chopped
1 bunch green onions, chopped
1 sweet onion, chopped
1 teaspoon grated ginger
¼ teaspoon Celtic sea salt
¼ cup liquid aminos
2 teaspoons sesame oil
1 local avocado, cubed
2 teaspoons gomasio or toasted sesame seeds
Lemon wedges
Instructions
Cut tofu into ¼" cubes. Transfer to a large mixing bowl.
Add tomato, onions, ginger, salt, aminos and sesame oil. Gently toss to combine.
Cover bowl and refrigerate for at least 2 hours but no longer than 4 hours.
Add avocado and gently toss to combine. Serve with gomasio and a few squeezes of lemon. Enjoy by itself or on top of rice drizzled with nori. Enjoy!