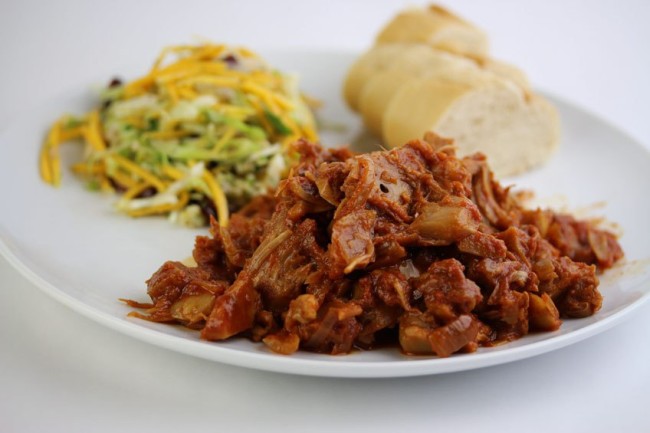 Fresh jackfruit is deliciously sweet, but did you know young (not fully ripe) jackfruit has a wonderful texture and mild flavor? This makes it the perfect pair for a smoky barbeque sauce. You can find young jackfruit canned or packaged at your local Down to Earth.
Ingredients
2-3 cups young (unripe) jackfruit
Salt and pepper, to taste
½-1 cup barbeque sauce
1-2 cups diced pineapple, mango, or papaya
½-1 cup chopped macadamia nuts or brazil nuts
Instructions
Drain and rinse jackfruit.
Heat a large skillet to medium heat. Add jackfruit and season with salt and pepper. Cook for 7-10 minutes, until slightly crispy.
Pour barbeque sauce into skillet and cook with jackfruit until warm.
Transfer barbeque jackfruit to a medium bowl. Add fruit and nuts and toss until well combined.
Serve barbeque jackfruit warm and enjoy!