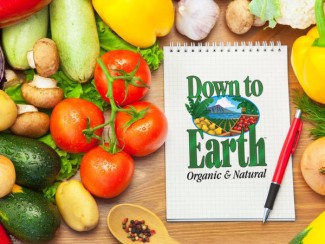 Hawaiian Quesadilla recipe from Down to Earth Organic and Natural.
Ingredients
3 Tablespoons safflower oil
1 cup sliced red onion
¼ jalapeño, deseeded and diced
1 tomato, deseeded and diced
1 (6-ounce) package meatless Canadian "bacon", cut into small triangles
1 cup diced fresh pineapple
1 (2.25-ounce) can sliced black olives
Salt and pepper to taste
¾ cup pasta sauce
2 cups shredded mozzarella cheese or vegan substitute (optional)
4 large tortillas
Instructions
Heat oil in a large skillet over medium heat.
Add onions, jalapeño, and tomato. Sauté until onions are slightly browned – about 2-3 minutes.
Add Canadian "bacon" and brown for about 2-3 minutes.
Add pineapple, olives, salt and pepper and continue to sauté for another 2-3 minutes.
Heat a separate, large non-stick skillet over medium heat.
Place 1 tortilla in skillet. Spread about half of the pasta sauce over to cover surface.
Sprinkle ½ cup cheese on top of sauce. Spread half of the sauté mixture over to cover tortilla.
Sprinkle another ½ cup cheese over and place a tortilla on top and let cook until bottom is lightly browned. Flip and cook until other side is lightly browned and cheese has melted.
Remove from skillet and slightly cool. Cut into 8 triangles.
Repeat with remaining tortillas. Serve and enjoy!