Chana Dal w/ Cucumber Yogurt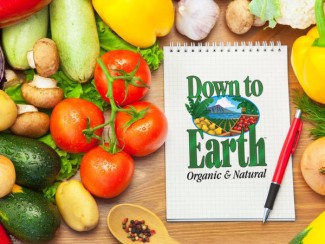 This creamy, vegetable-rich chickpea dish is delicious paired with yogurt, homemade <a href="http://www.downtoearth.org/recipes/dressings-dips-sauces/mango-chutney/">Mango Chutney</a>, and basmati rice
Yield
6 Cups Chana Dal & 2 Cups Cucumber Yogurt
Ingredients
2 teaspoons each mustard seeds, cardamom seeds, and fennel seeds
2 cups plain whole milk yogurt
1 cucumber, seeds removed and finely diced
pinch ground salt and black pepper
¼ cup coconut oil
1 cup minced red onion
2 Tablespoons fresh, grated ginger
1 Tablespoon fresh, grated turmeric
2-4 cloves garlic, minced
1 jalapeño pepper, minced (optional)
1 cup chopped fresh tomatoes
4 cups cooked chickpeas
4 teaspoons each ground cumin, ground coriander
2 teaspoons each cinnamon, sea salt, black pepper
2 cups full-fat coconut milk
½ -1 cup unsweetened soymilk
1 cup chopped carrot
1 cup chopped cauliflower
2 cups green peas
Instructions
In a large dry skillet, toast mustard, cardamom, and fennel seeds until fragrant, tossing constantly, being careful not to burn. Let cool and grind using a mortar and pestle or in a coffee grinder. Divide into two portions.
To make the Cucumber Yogurt: In a small bowl mix half toasted spice mixture with yogurt, cucumber, salt, and black pepper. Stir to combine, and set in fridge until Dal is ready.
To make the Chana Dal: In a large stockpot, heat coconut oil over medium heat. Add onion, ginger, turmeric, garlic, and jalapeño. Sauté until onions are just browned. Add tomatoes and simmer until tomatoes are mashy, about five minutes.
Add chickpeas, remaining toasted spice mixture, all other spices and salt. Toss until chickpeas are coated. Add coconut milk, ½ cup soymilk, carrots, and cauliflower and let simmer for 20 minutes on low heat. Add more soymilk if mixture seems dry.
After chickpea mixture has simmered, add peas and cook for a few minutes longer. Serve warm in a bowl with Cucumber Yogurt, or enjoy with rice, naan bread, or inside a wrap.