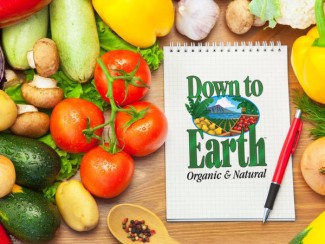 Tomato Chutney recipe from Down to Earth Organic and Natural.
Yield
Approximately 2 Cups
Ingredients
1½ Tablespoons safflower oil
¾ teaspoon fenugreek
¾ teaspoon mustard seeds
3 Anaheim chiles or 1 green pepper, de-seeded and diced
1 jalapeño pepper, de-seeded and diced
10 ripe tomatoes, diced
Salt, to taste
¾ teaspoon turmeric
4 Tablespoons turbinado sugar
1 bunch cilantro, finely chopped
Instructions
In a skillet or large pot, heat oil over medium heat. Stir in fenugreek and mustard seeds and heat until mustard seeds begin to sputter.
Add Anaheim chiles and jalapeño. Cover and turn heat to medium low. Cook for about 1 minute.
Add tomatoes and cook for 5 minutes, uncovered.
Stir in salt and turmeric. Turn heat to medium and cook covered for 15 minutes.
Add sugar and cook another 5 minutes, uncovered.
Remove from heat and sprinkle with cilantro. Let cool, serve, and enjoy!