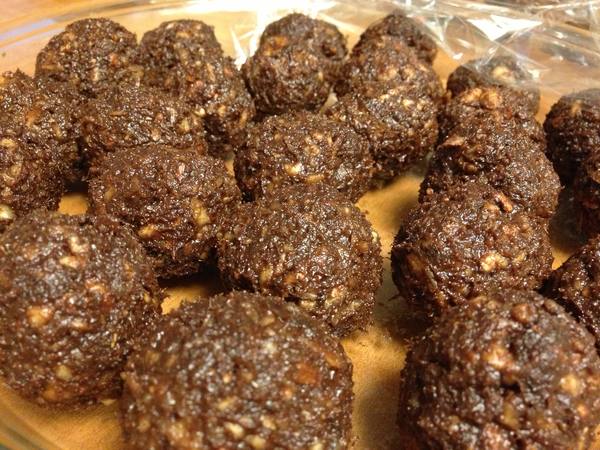 Raw Cacao Fudge Truffles
Chewy and moist, this treat will delight chocolate lovers of all ages!
Updated: Wed, 02/21/2018 - 10:44pm
Ingredients
2 cups raw almond butter
1 cup raw cacao powder
¾ - 1 cup raw honey
¼ cup dried fruit of choice, finely minced
Topping Suggestions:
¼ cup finely chopped raw almonds, walnuts or pistachios
¼ cup shredded coconut
¼ cup raw cacao powder
Instructions
Combine almond butter, cacao powder, ¾ cup honey and dried fruits together in a large mixing bowl. If mixture is dry, add in more honey to moisten.
Take a teaspoon-full of mixture and roll into a ball using your palms.
Spread each desired topping on a large plate separately. Roll truffles into topping of choice to coat.
Serve immediately or refrigerate. Can be refrigerated for up to 2 weeks. Enjoy!