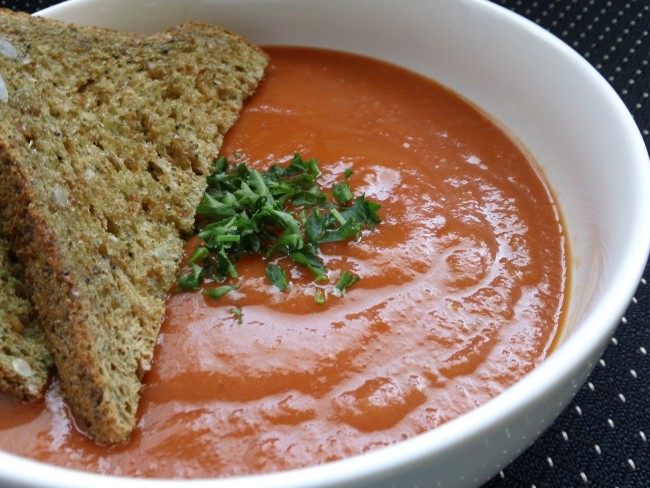 This classic tomato soup is creamy and satisfying- get your grilled cheese sandwiches ready! Add cream to leftovers and this makes a fantastic pasta sauce.
Ingredients
2 Tablespoons olive oil
1 cup chopped onion
½ teaspoon each rosemary, thyme, oregano, and salt
1 pound Yukon Gold potatoes (about 3), chopped
4 cups vegetable broth
1 (28-oz) can crushed tomatoes
Fresh herbs for garnish
Instructions
Heat olive oil in a large stockpot until translucent. Add onions, herbs and salt. Cook over medium heat until onions are very soft and browned, about 10 minutes.
Add potatoes and stir to coat. Add broth and simmer for 15-20 minutes until potatoes are very soft.
Add tomatoes and simmer for five minutes. Let cool slightly and then process in a blender or food processor until totally smooth. Add more broth as needed for texture. Garnish with fresh herbs and enjoy!