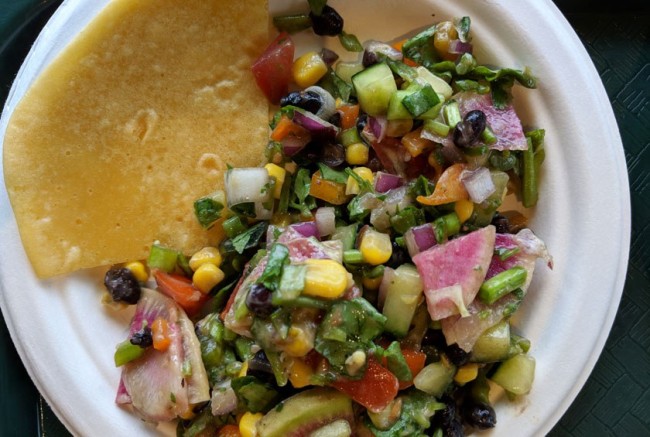 This recipe makes soft, bendable, tasty tortillas with the health benefits of garbanzo flour!
Ingredients
1 cup garbanzo flour
1 cup arrowroot flour
1 cup coconut cream
1 cup filtered water
Instructions
Whisk flours together, eliminating clumps.
Stir in coconut cream and water, whisking until smooth and well-combined.
Pour ¼ cup or ⅓ cup (depending on how big you want your wrap) into a well-greased or non-stick pan and use the back of a spoon or spatula to smooth out batter to your desired size. This needs to be done quickly as the batter begins to cook when it hits the hot pan.
Cook for a minute or two, until you see the edges are firm (the first one is always terrible and sticks to the pan but after that they're good).
Flip over and cook for another minute or two.