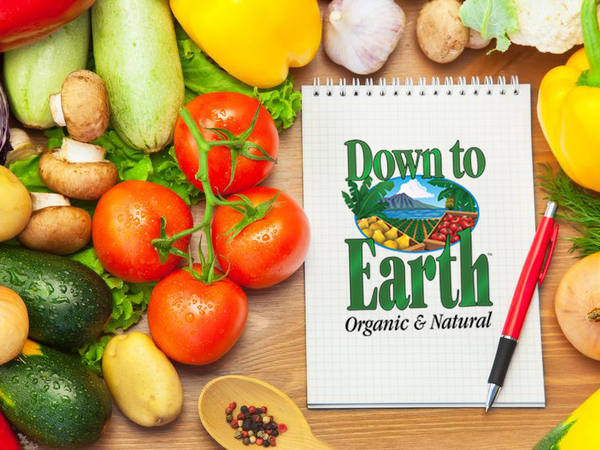 Garlic Bread Rolls
Serve these savory rolls as a quick snack with your favorite dipping sauce.
Yield:
16 rolls or breadsticks
Updated: Mon, 05/13/2019 - 8:51pm
Ingredients
1 bulb garlic
¼ cup vegan butter
¼ cup extra virgin olive oil + extra for coating
1¼ cups warm water (about 140º)
2 teaspoons active dry yeast
1 Tablespoon sugar
½ cup honey
3 cups spelt flour
2 cups all-purpose flour + plus extra for dusting
1 teaspoon sea salt
1-2 Tablespoons Italian seasoning
Instructions
Peel and mince the garlic.
Add butter and olive oil to a small skillet and warm over low heat. Add garlic and cook until just softened. Remove from heat and set aside.
Add water, yeast and sugar to a large bowl. Stir gently and let yeast 'proof' for five minutes. Whisk in ¼ cup of garlic/olive oil mixture and honey.
Add flours and salt to another large bowl. Slowly stir in liquid ingredients. Knead gently with your hands just until dough is cohesive.
Turn dough out onto floured surface and knead for a few minutes more until dough is smooth and elastic, adding more flour as needed to keep from sticking. Transfer to a large (clean) bowl greased with olive oil. Cover with a towel and let rise in a warm spot for 60-80 minutes.
Line a rimmed baking sheet with parchment paper. Divide dough into quarters, then quarters again, yielding 16 small dough balls. To make breadsticks: Roll into a rope and flatten slightly and lay onto baking sheet. Brush remaining garlic/olive oil mixture onto dough. Sprinkle with Italian seasoning. Cover loosely with plastic wrap and let rise again for 45 minutes in a warm spot.
Preheat oven to 425º. Bake for 10-15 minutes, rotating the pan halfway. Top should be firm and golden. These rolls are best on the first day. Enjoy!