Dehydrated Fluffy Bread Rolls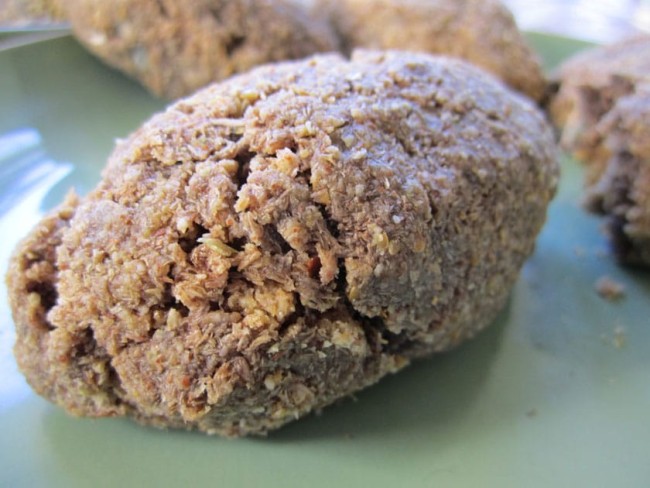 These dehydrated rolls are very similar to regular fluffy bread rolls, and sooooo delicious. Best eaten warm straight from the dehydrator.

Yield
6 rolls, serves 2-3.
Ingredients
2 cups of almonds, ground to a chunky flour
1 cup psyllium seed husk
½ cup flax seed, ground
1½ cups onions, sliced
2 cloves garlic
3 teaspoons lemon juice
1½ teaspoon salt
⅓ cup of water
Instructions
In a large bowl, combine the almond flour, psyllium, flaxseeds and salt.
In a food processor, blend the onion, garlic and lemon until mushy. Add to the almond mixture and stir.
Add a 1/3 cup of water and mix well.
Mould the dough into 6 small loaves/bread rolls, adding more water if necessary.
Place on a dehydrator tray and dehydrate and 145F for an hour then 110 for 6 hours, or use the oven at its lowest heat with the door open. The bread is ready when crisp on the outside and soft and delicious in the middle.
Serve! Enjoy!