Caribbean-Style Stuffed Roti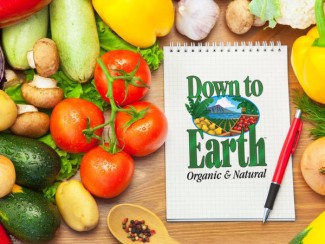 This simple stuffed bread is often served as a quick lunch in the Caribbean, but it makes a great snack in our islands too!
Yield
8, 6-inch stuffed breads
Ingredients
Filling
1 cup yellow split peas, soaked overnight and drained
1 cup sliced onion
½ cup red or orange bell peppers
3 cloves garlic
Spelt Bread
1¼ cups water
2 teaspoons sugar
1 (7 gram) package active dry yeast
⅔ cup olive oil
4 cups whole grain spelt flour + more for dusting
¼ cup cornmeal
1 teaspoon salt
2 teaspoons each fennel seeds, dried garlic and thyme
Instructions
Add split peas to a large stockpot with onion, garlic and peppers; bring to a boil and cook until soft (one to two hours). You can also cook the peas for eight hours or overnight in a slow cooker on low (the slow cooker is recommended!). Let cool.
To make the Spelt Bread: Preheat the oven to 400º and line two baking sheets with parchment paper.
Mix together water, sugar and yeast. Gently stir to dissolve sugar and let stand 5-10 minutes until foamy. Whisk in olive oil.
Sift flour, cornmeal, salt and herbs together and add to water mixture. Stir to make a soft dough. Transfer to a clean bowl, cover with a towel, and let rise for about an hour (until double in size). Punch down dough, then let rise until doubled in size again.
Punch down dough again. Divide evenly into 8 balls, using spelt flour to keep from sticking. Flatten dough ball in your hands until about ½ inch thick. Add 2-3 Tablespoons of split pea mixture into center, then fold edges to cover. Layer folded side down onto baking sheet.
Bake for 25-30 minutes, until firm to the touch and slightly browned. Enjoy!