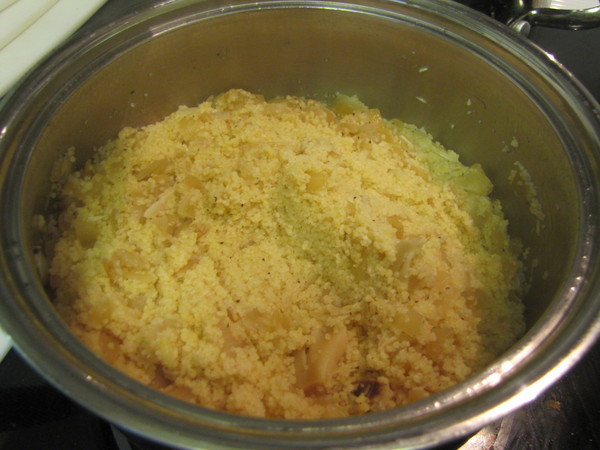 Roasted Garlic and Lemon Cous Cous
Roasted Garlic and Lemon Cous Cous recipe from Down to Earth Organic and Natural.
Updated: Tue, 09/11/2018 - 7:36am
Ingredients
1 whole garlic bulb/head
1 Tablespoon olive oil
2-3 Tablespoons safflower oil
1 cup diced onion
3 cups water
Zest & juice of 2 lemons
Salt and pepper, to taste
2 cups cous cous
Instructions
Preheat oven to 375°.
Cut tip off garlic bulb. Peel away the outer layers of the bulb's skins, leaving the individual cloves' skins intact. Place garlic bulb on a small sheet of foil and drizzle with olive oil. Seal foil and place in oven for 40 minutes.
Let garlic cool, remove cloves from skin into a small bowl and mash with a fork.
Heat safflower oil in a saucepan over medium heat.
Add onion and sauté until caramelized - about 5-7 minutes.
Add mashed garlic, water, lemon zest, lemon juice, salt and pepper and bring to a boil.
Stir in cous cous, cover with a lid, and turn off heat.
Let sit for 5 minutes, then fluff with a fork. Serve and enjoy!