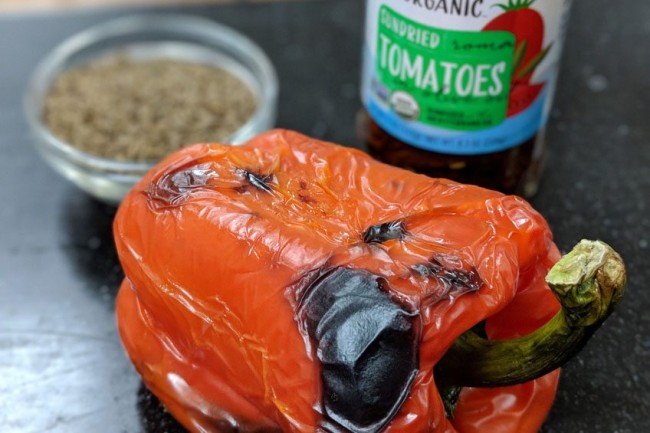 Using sundried tomatoes instead of hot peppers makes for a less spicy harissa that can be used as a sauce.
Ingredients
2 red bell peppers
½ cup sundried tomatoes
1 Tablespoon hot sauce
2 teaspoons coriander
2 teaspoons caraway
2 teaspoons cumin
1 teaspoon paprika
1 teaspoon salt
Instructions
Set oven to broil and broil red peppers until the whole pepper skin is charred.
Allow peppers to cool, then peel the charred skin away. Remove stem and skins, and add pepper to a blender or food processor.
Add sundried tomatoes, hot sauce, coriander, caraway, cumin, paprika, and salt to blender and mix until smooth.
Serve on top of pasta, enjoy!