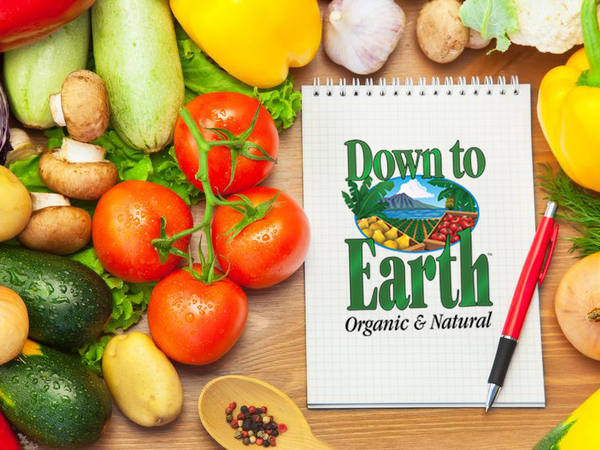 Spiced Quinoa Patties
This recipe calls for red quinoa but any type of quinoa is fine to use. Red quinoa tends to be chewier and is higher in protein and calories, making it ideal for lunch.
Updated: Tue, 04/03/2018 - 8:20am
Ingredients
Spicy Yogurt Sauce:
1 cup Greek yogurt or soy yogurt
1-2 teaspoons hot sauce
1 teaspoon paprika
1 teaspoon cayenne
Quinoa Mixture
1½ cups water
1 cup red quinoa, rinsed and drained
¼ teaspoon salt
1 cup vegetarian "ground beef"
1 teaspoon cumin
1 teaspoon fennel seed
1 teaspoon garlic powder
1 teaspoon tarragon
1 teaspoon paprika
1 teaspoon red pepper flakes
1 Tablespoon breadcrumbs + more if needed
1 Tablespoon olive oil + 2 Tablespoons
4-6 pita bread
Vegetables of choice such as: lettuce, cucumber, red onion or tomato
Instructions
Prepare Spicy Yogurt Sauce in a small bowl. Place in refrigerator until ready to serve.
Heat water in a saucepan over medium heat until boiling.
Add quinoa and salt to saucepan. Return to a boil.
Cover, reduce heat and let simmer 10-15 minutes, until the quinoa has absorbed all the water.
While quinoa is cooking, mix vegetarian "ground beef" with dried herbs in a mixing bowl. Set aside.
Once quinoa has finished cooking, remove from heat and let cool. Fluff with a fork.
Add cooled quinoa to "ground beef" mixture along with breadcrumbs and 1 Tablespoon olive oil. Mix until everything is thoroughly combined and sticks together. If mixture is too wet, add a little more breadcrumbs. If mixture is too dry, add a little more oil.
Form 1" round patties. Recipe should yield 12-15 patties. Be sure to form all patties before frying.
Heat 2 Tablespoons olive oil in a frying pan to medium heat.
Place 3-4 patties in pan. Cook on each side for 3-5 minutes or until crispy. Set aside on a plate and cover with foil to keep warm. Repeat until all patties are cooked.
Place a pita bread on each serving plate. Add quinoa patties and vegetables.
Top with Spicy Yogurt Sauce. Enjoy!