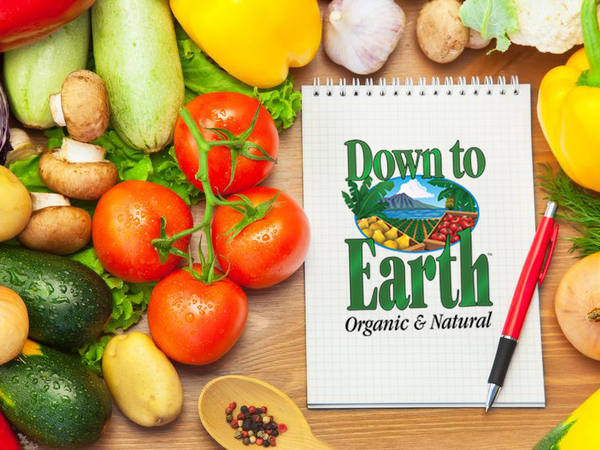 Roasted Cauliflower Spread
Roasted Cauliflower Spread recipe from Down to Earth Organic and Natural.
Updated: Mon, 05/13/2019 - 9:00pm
Ingredients
1 head cauliflower
¼ cup oil (safflower or other high smoke point oil)
1 ½ Tbsp minced fresh ginger
1 ½ tsp ground coriander
Kosher salt
3 Tbsp tahini paste
3 Tbsp fresh lemon juice
3 Tbsp chopped fresh cilantro
Instructions
1. Preheat oven to 450 degrees. Toss the cauliflower with the oil, ginger and coriander in a large bowl. Season with salt.
2. Spread the cauliflower on a baking sheet and roast for about 40 minutes. Stir cauliflower once or twice and roast until tender and lightly browned.
3. Transfer the cauliflower to food processor. Add the tahini, lemon juice, and cilantro and process until smooth.
4. Serve warm with pita bread or crackers. Enjoy!