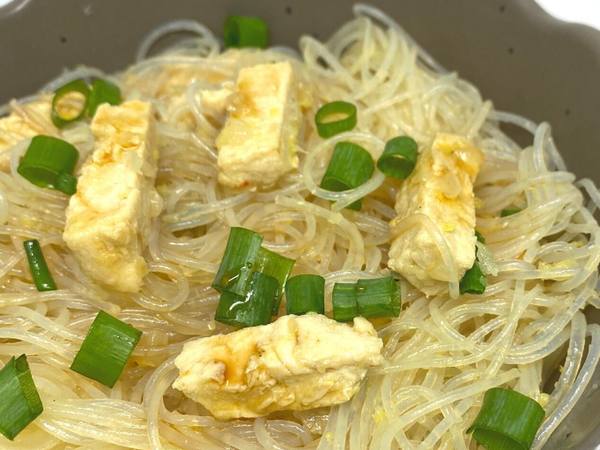 Plant-Based Chicken Long Rice
Bring this staple dish to your next potluck!
Updated: Fri, 07/24/2020 - 9:12am
Ingredients
1 tablespoon cooking oil of choice
1-3 cups chopped plant based chicken like Gardein, mushrooms, seitan, or soy curls
½ large yellow onion, chopped
3 cloves garlic, minced or pressed
½ inch of ginger root, smashed or grated
2-3 cups vegetable broth
1 teaspoon sea salt
1 (8-ounce) package of rice or brown rice noodles
1 tablespoon chopped green onions
Shoyu or tamari, to taste
Instructions
In a large pot, heat oil over medium high heat. Add mushrooms/plant based chicken, yellow onion, garlic, and ginger. Sauté for 3-5 minutes or until fragrant.
Add vegetable broth, sea salt, and noodles. Bring to a boil and cook for 2-4 minutes or until noodles are tender.
Remove pot from heat. Stir in green onions and shoyu. Serve and enjoy!