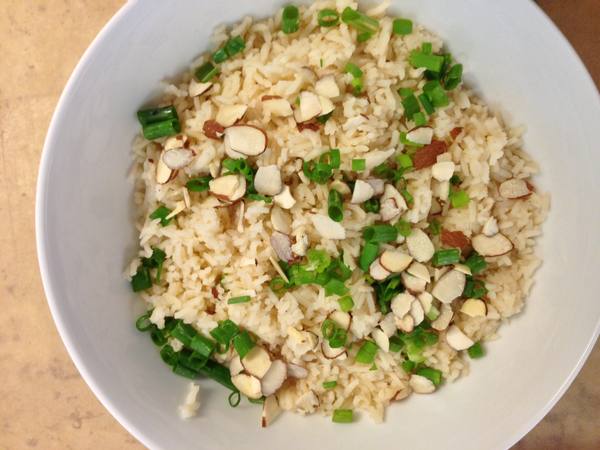 Jasmine Tea Rice
Using jasmine tea instead of plain water to cook rice yields a beautifully fragrant yet simple side dish.
Updated: Mon, 05/13/2019 - 8:51pm
Ingredients
2 Tablespoons loose Jasmine tea or 4 tea bags
2 cups boiling water
1 cup Jasmine rice
½ teaspoon salt
¼ - ½ cup sliced almonds
1-2 Tablespoons sesame seeds
Instructions
Steep tea in boiling water for 5-6 minutes in a cup or bowl.
While tea is steeping, add rice to a medium saucepan over medium heat and let toast until tea is ready – stirring often to prevent burning.
Add hot tea and salt to rice. Stir together and bring to a boil. Reduce heat to simmer and cover.
Let cook for 15-20 minutes or until all liquid is absorbed. Fluff with a fork and garnish with sliced almonds and sesame seeds. Serve and enjoy!