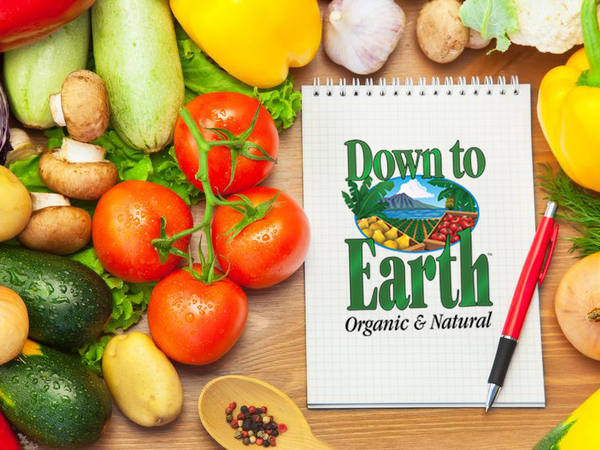 Irish Soda Bread
Its interesting to note that there are many debates on how to make this Irish staple when it's comprised of only a handful of ingredients! Try our vegan version with some nontraditional lemon zest baked in for a nice bright flavor.
Updated: Mon, 05/13/2019 - 9:13pm
Ingredients
Safflower oil or any other neutral flavor oil like sunflower or canola
1½ cups non-dairy milk
2 teaspoons lemon juice
1-2 Tablespoons lemon zest
4 cups whole wheat pastry flour + more for dusting
1 teaspoon baking soda
1 teaspoon sea salt
2-4 Tablespoons turbinado sugar
1 cup raisins
Vegan butter (optional)
Instructions
Preheat oven to 425°. Grease a baking sheet with oil.
In a small bowl, combine milk with lemon juice. Stir gently and set aside.
Combine lemon zest, whole wheat pastry flour, baking soda, sea salt, 2 Tablespoons sugar, and raisins in a large mixing bowl. If you like a sweeter bread, add in 1 or 2 more Tablespoons of sugar. Whisk together until combined well.
Slowly pour milk mixture over dry ingredients until mixture looks wet and dough-like. You may not need all the liquid.
Flour your hands and knead dough very gently until a ball can be formed. Add more flour if mixture is sticky. Mixture should only be kneaded a few times at most. Shape mixture into a ball. Transfer to prepared baking sheet.
Using a sharp knife, cut a large "X" on top.
Bake for 25-30 minutes or until browned on top.
Remove from oven and let cool completely. Serve with a couple pats of vegan butter and "Bain taitneamh as do bhéile" (Gaelic for "Enjoy your meal!").