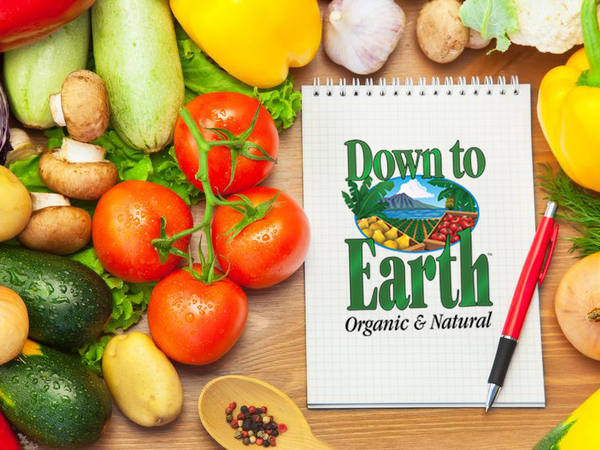 Carrot & Beet Nori Wraps w/ Sweet & Spicy Chili Sauce
Carrot & Beet Nori Wraps with Sweet & Spicy Chili Sauce recipe from Down to Earth Organic and Natural.
Updated: Mon, 05/13/2019 - 9:13pm
Ingredients
½ cup almonds, chopped
1 cup shredded beets
1 cups shredded carrots
Spicy Chili Sauce
½ cup red bell pepper
¼ cup sun dried tomatoes, soaked 1 hour
½ cups dates, soaked 1 hour
1 Tablespoon red onion
1 clove garlic
¼ teaspoon minced ginger
1 Tablespoon red chili flakes
2 limes juiced
¼ teaspoon cayenne pepper
Salt to taste
3 Tablespoons apple cider vinegar
1 Tablespoon Nama Shoyu
1 teaspoon sesame oil*
1-6 Tablespoons water
*Not a raw product
Instructions
Place almonds in a food processor until chopped into fine pieces.
Toss almonds, beets, and carrots in a large bowl and mix well.
Place all Spicy Chili Sauce ingredients in a food processor. Add small amounts of water at a time. For a thicker sauce add less water.
Blend until smooth.
Pour sauce in bowl with beets and carrots and mix together until well coated.
Place 3-4 Tablespoons of mixture towards one side of nori and roll closed, leaving sides open. Enjoy!