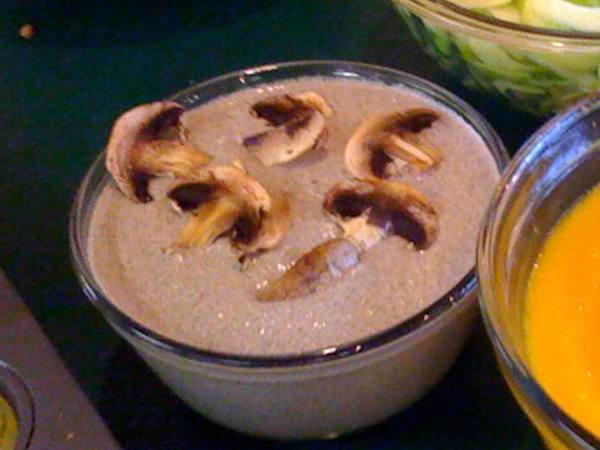 Raw Mushroom Soup
Raw Mushroom Soup recipe from Down to Earth Organic and Natural.
Updated: Tue, 09/11/2018 - 8:11am
Ingredients
2 cups cashew milk
½ chopped onion
1 chopped garlic clove
1 cup sliced mushrooms + ¼ cup sliced for garnish
2 Tablespoons liquid aminos
1 Tablespoon lime juice
Sea salt to taste
¼ cup water + more if needed
Instructions
Combine all ingredients - except for ¼ cup sliced mushrooms - in a food processor and blend until smooth and creamy. You can a few more Tablespoons of water depending on how thick you like your soup.
Pour into serving bowls and garnish with sliced mushrooms. Enjoy!