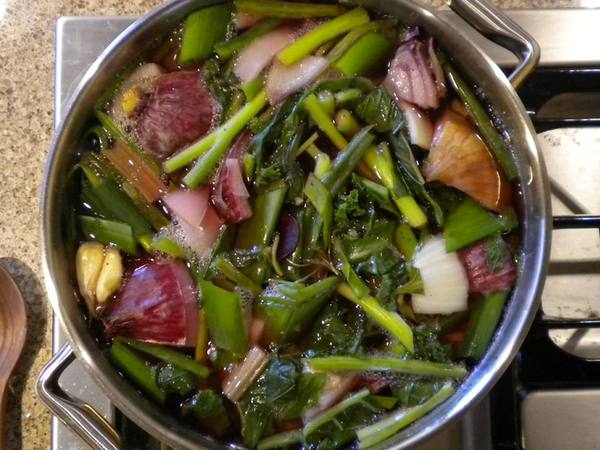 Homemade Vegetable Broth
Homemade broth is a great addition to your kitchen! Use it in soups, sauces, and for cooking rice and grains.
Updated: Sat, 06/16/2018 - 7:35am
Ingredients
4 cups vegetable scraps (carrot peelings, corn cobs, vegetable stems, etc.)
½ onion, cut into wedges
2 carrots, chopped roughly
½ cup fresh herbs (parsley, thyme, basil, etc.)
2 teaspoons sea salt
½ teaspoon black pepper
10 cups filtered water
Instructions
Add all ingredients to a large stockpot and cover with water by a few inches.
Bring to a boil. Reduce heat, cover and simmer for 2 hours on medium-low heat.
Let broth cool, then strain out vegetables. Store in glass jars for about a week. Broth can also be frozen. Enjoy!