Super Green Salad with Acai Berry Dressing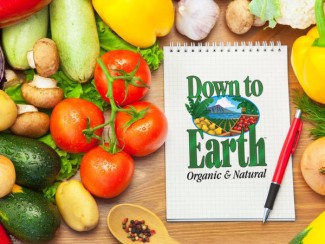 This salad features a variety of greens and some superfoods too! Each ingredient is functional, nutrient-dense and delicious!
Ingredients
Acai Berry Dressing
1 (100 gram) packet unsweetened acai, a room temperature (vitamin A)
¼ cup coconut oil (MCFAs)
¼ cup apple cider vinegar (probiotics)
2 Tablespoons honey (minerals and allergy protection)
1 Tablespoon chia seeds (essential fatty acids)
1 teaspoon sea salt
Salad
2 cups thinly sliced kale (calcium)
2 cups thinly sliced napa cabbage (glucosinolates- cancer prevention)
1 cup thinly sliced dandelion greens (Vitamins A + K)
1 cup thinly sliced red cabbage (anthocyanin polyphenols- antioxidants)
½ cup thinly sliced basil (flavonoids)
½ cup shredded beets (folate)
½ cup shredded carrots (carotenoids: beta-carotene, alpha-carotene & lutein)
½ cup toasted pumpkin seeds (Vitamins B + E)
Sunflower sprouts (protein)
Instructions
To make the Acai Berry Dressing: Blend all ingredients together in a food processor or blender until smooth.
Place kale in to a large bowl. Drizzle a few Tablespoons onto kale and massage to coat. Add all other vegetables into bowl and drizzle with extra dressing as you like. Sprinkle on pumpkin seeds and sprouts and toss to combine. Enjoy the nutrition!