Herbal Buckwheat with Mushrooms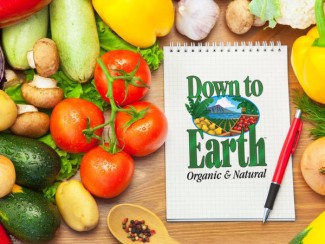 This traditional savory winter dish is an excellent one to introduce to people new to the flavor of buckwheat. Substitute dried herbs in ¼ teaspoon amounts each if fresh herbs are not available.
Ingredients
3 cups water
1 cup dried shiitake mushrooms
1 cup buckwheat groats, rinsed and drained
1 teaspoon sesame oil
1 cup shallots, finely chopped
4-6 fresh herb sprigs of choice like thyme, savory, and/or rosemary
1-2 tablespoons Nama Shoyu
¼ cup fresh parsley, finely chopped
Instructions
Bring the water to a boil in a saucepan. Place dried mushrooms in a large bowl and pour hot water. Let sit for 30-45 minutes. Remove mushrooms but reserve soaking water. Chop the mushrooms and set aside.
Dry-roast the buckwheat in a large skillet over medium-low heat, stirring constantly until toasted, about 3-5 minutes. Remove from heat and set aside.
Heat sesame oil in a large saucepan over low heat. Add in shallots and sauté for 2 minutes.
Add in toasted buckwheats and stir to combine.
Pour in 2 cups of the soaking water. Add herbs and mushrooms and cover. Bring to a boil. Afterwards, lower heat and let simmer for 10-15 minutes.
Carefully check the buckwheat to see if tender; adding more soaking water to simmer until desired consistency is reached.
Remove herb sprigs and gently stir in the shoyu.
Garnish with fresh parsley to serve. Enjoy!